Enjoy better bedtimes with Yoto
90% of Yoto families use a player at bedtime. Here's how Yoto can support your family's bedtime routine.
Make kids the heroes of bedtime
Our players help kids feel in control of their bedtime and wake up routines.
Sleep training with OK-to-wake clocks
Got a night owl or early bird in your house? Our players show kids a moon when it's time for bed and a sun when it's OK to get up.
Create a calming bedroom atmosphere
Soothing anxious sleepers with Yoto Player's seven-colour night light. You can even set the colour to change when it's time to wake up.
Wind down with sleepy sounds
Our collection of snooze-worthy sounds will have night owls nodding off in no time.
Sleep Radio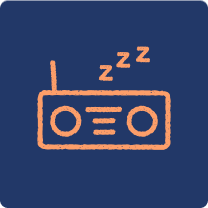 Sleep Sounds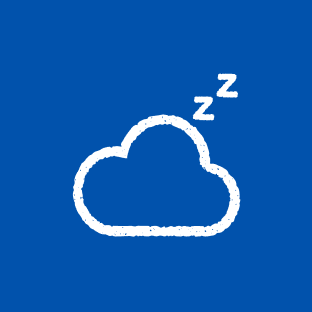 The Yoto App is a total snooze-fest
You'll find plenty of features for day and night in our free Yoto App.
Toothbrush Timer
Up, down, left and right - and don't forget to rinse! Our toothbrush timer will have the whole family brushing to the beat.
Sleep Timers
Don't want little ones listening too late? Set custom sleep timers to tell your player when to stop playing.
Yoto Alarms
Choose from a range of alarm sounds, including a "Wake with Jake" feature from the host of our Yoto Daily podcast.
The Yoto community
We speak to parents every day to build new products and features that families love